Shadow a Student Day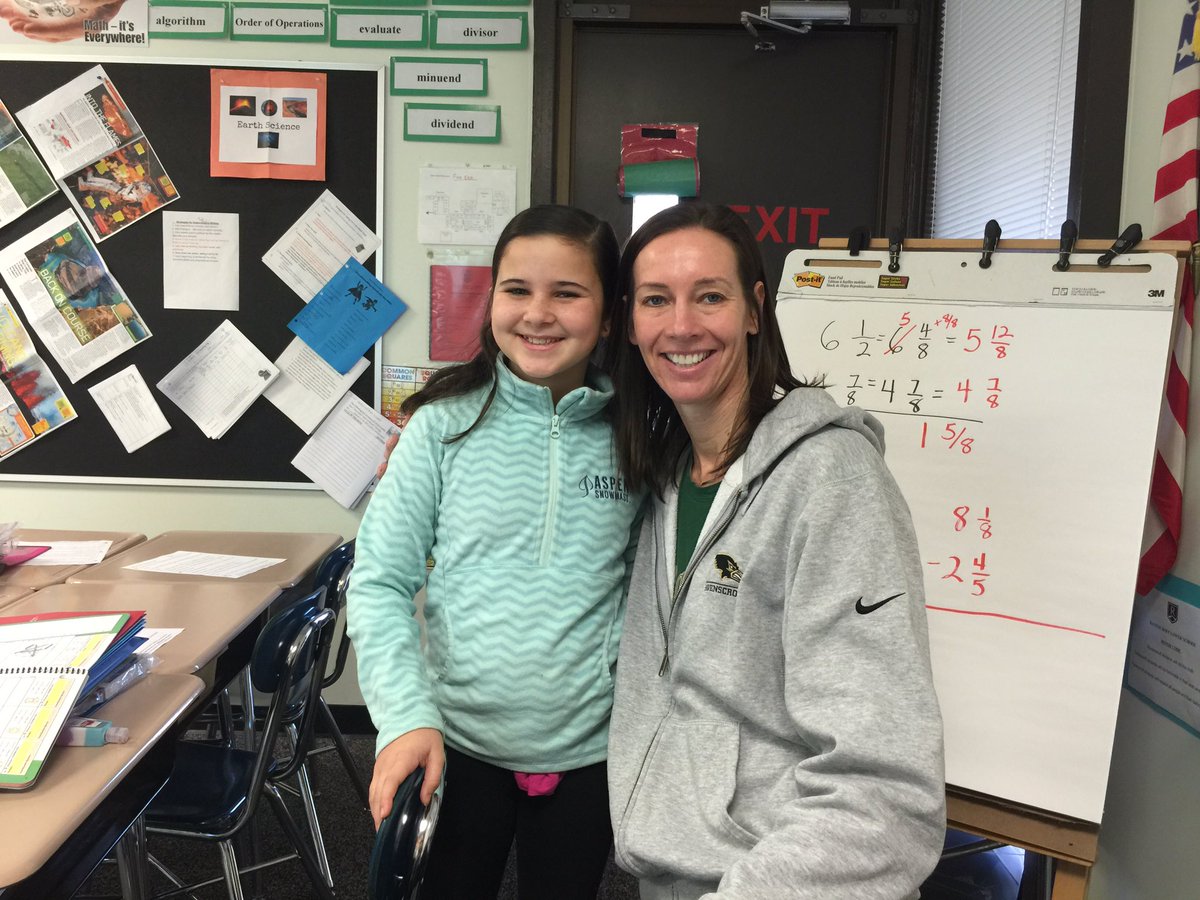 What is it really like to be a student in our Lower School at Ravenscroft?
I wondered about this question as I heard people discussing the #shadowastudent challenge that many educators across the nation were participating in during the week of Feb. 29 – Mar. 4.
I decided the only way to truly find out was to immerse myself in the community as a student for the day.
On Monday, Feb. 29th, I was a 5th grader.
The day was a memorable one, full of interesting insights, and I am grateful for the teachers and students who fully embraced me as a member of their community throughout the day–especially Ms. Audrey Rappaport who allowed me to shadow her for the day.
7:40-7:45        Quiet reading in the Winston Library as I waited for the school day to begin
7:45-8:10        Homeroom with Mrs. DJ getting materials and assignments prepared
8:15-9:10        Language Arts with Mrs. Newton learning non-fiction reading strategies
9:15-10:00      Art with Mrs. Karpowitz drawing minion portraits
10:00-10:15    Break outside chatting with students about life as a 5th grader
10:15-11:10    Learning Lab with Mrs. DJ working independently on my personal learning plan
11:15-11:45    Lunch and great conversations with 5th grade girls about Williamsburg
11:50-12:00    Break outside attempting to play on the structures
12:05-12:50    PE with Coach Savage competing in speed ball
12:55-1:50      Science with Mr. Fielder playing vocabulary review game with 5th grade boys
1:55-2:50        Social Studies with Mrs. Paul exploring the Louisiana Purchase
2:50-3:00        Homeroom and packing up for the day
The day flew by!
Some highlights from this learning experience include:
Kind and thoughtful students: It warmed my heart to experience firsthand how kind and thoughtful our students were to each other and their teachers. They listened intently to instruction and directions, shared materials and collaborated with each other, thanked their teachers after class, and all throughout the day made sure I had everything I needed and made sure I knew where I needed to be.
Engaged and focused learning: Our students and teachers take learning seriously and are fully engaged all day. Whether it was searching for text features in a non-fiction book, reviewing science vocabulary words, working on digital portfolios, or reading about the adventures of Lewis and Clark, students were on task and fully committed to meeting and exceeding the learning objectives for that class.
Variety and flow of the schedule: The day really did go by very fast, and I think this was due to the flow of the schedule and the variety of activities. It was a smooth day and I never felt rushed or stressed. The classes were long enough to get into the learning but not too long that I got tired or bored.  There was transition time built into the schedule so there was enough time to get to the different classes.  I never had more than two classes in a row before transitioning to some type of activity that met my physical and social needs (break, lunch, PE, etc.)
Quiet time and space: In an interactive learning environment like we have at Ravenscroft, quiet is not often a word used to describe our classrooms. Learning Lab was a time during my day that provided the quiet time and space I really needed. It was a great time to focus on my specific needs, and I see why it is one of the students' favorite classes. Personalized learning is the goal during this class period and it is a time to work independently in comparison to other classes that were highly interactive and collaborative.  It provided "breathing room," and the introvert in me really appreciated it.
Physical challenges: I did experience some challenges during the day and I found they were related to my physical needs and preferences. I am used to moving around the building throughout the day or working at my stand-up desk, so sitting in a desk was really hard for me. At times, I found myself fidgeting and unsettled physically. I also was really hungry! I ate breakfast at 7:15 a.m. and went close to four hours before eating lunch.  I am used to being able to have snacks all throughout my day, and being on a more fixed schedule was difficult.
Time to shine and to stretch: Art class was challenging for me and was the class that provided a time for me to stretch as a learner. It was an awesome, creative outlet, but I was not satisfied with the portrait I was asked to create. When I looked around and compared my picture to my classmates', I thought theirs were so much better—my ego took a hit! My time to shine as a learner was in PE and I thrived in this class.  We played speed ball and my height and basketball experience gave me a great advantage.  I was successful and was energized by the competition and physical exercise.
Inclusive community- Throughout the entire day I was accepted and included as a new student by everyone. I had the opportunity to interact with a variety of students and never felt any divides or separations within the community. I watched students flow naturally between different social circles in and out of the classroom. It was a community full of joy and appreciation.
The most heartwarming comment I heard all day was from Audrey who had only just joined our community as a 5th grader herself one week ago:
"I didn't like school at all before I came to Ravenscroft.  Now I love coming to school each day."
After spending a full day as a 5th grader myself, I know exactly how Audrey feels!
Check out this Storify Link to see my #shadowastudent day captured in Tweets.
I am looking forward to shadowing one of our Kindergarten students next!