MLK Day of Service
What does it mean to change your world? 
Why are we expected as citizen-leaders to change our worlds?
These were the guiding questions during the Lower School Tree Talk that took place on our Day of Service in honor of Dr. Martin Luther King Jr.'s life and legacy.
Dr. King was a citizen-leader that was committed to leading with love, serving others, and standing up for equity and justice. It seemed fitting to have our Tree Talk focused on changing our worlds as we prepared to honor this great man and his impact on our world.
We discussed that changing your world means using your words and actions to make a positive impact on someone or something, and as citizen-leaders, we are expected to serve others by noticing when something is missing or not right in the world around us; then we do something about it!
By sharing stories of young children making a positive difference like Alanna Wall and Will Lourcey, our goal was to illustrate the concept that anyone can be a change-maker. There are big and small things that can and need to be done. It starts with noticing that something is missing or needs to be changed.  Then, we must take those compassionate and empathetic feelings and put them into action. When we are strategic and resourceful during that process, we are better positioned for success!
Compassion + Action = Change Your World
Our Lower School citizen-leaders certainly changed their worlds during the Day of Service!
Pre-Kindergarten partnered with the Diaper Train and collected, sorted, and counted diapers while also making special cards for the babies and families that would receive the diapers.
Kindergarten worked with the Raleigh Rescue Mission to provide socks and handmade cards that would be distributed to people in need of these basic necessities.
1st Grade spent time writing non-fiction books that will eventually be published and delivered to local pre-schools so more young children can have access to colorful and exciting books.
2nd Grade committed to spreading the love by making cards and heart wreaths that will be delivered by Meals on Wheels to people who are not able to leave their homes at this time to get their own meals.
3rd Grade made friendship bracelets and blankets to donate to WakeMed Children's Hospital to provide comfort and joy to the children staying there.
4th Grade participated in packing hygiene bags that will be given out at a breakfast that a local church provides for homeless members of the Raleigh community.
5th Grade packed 10,000 meals for Stop Hunger Now!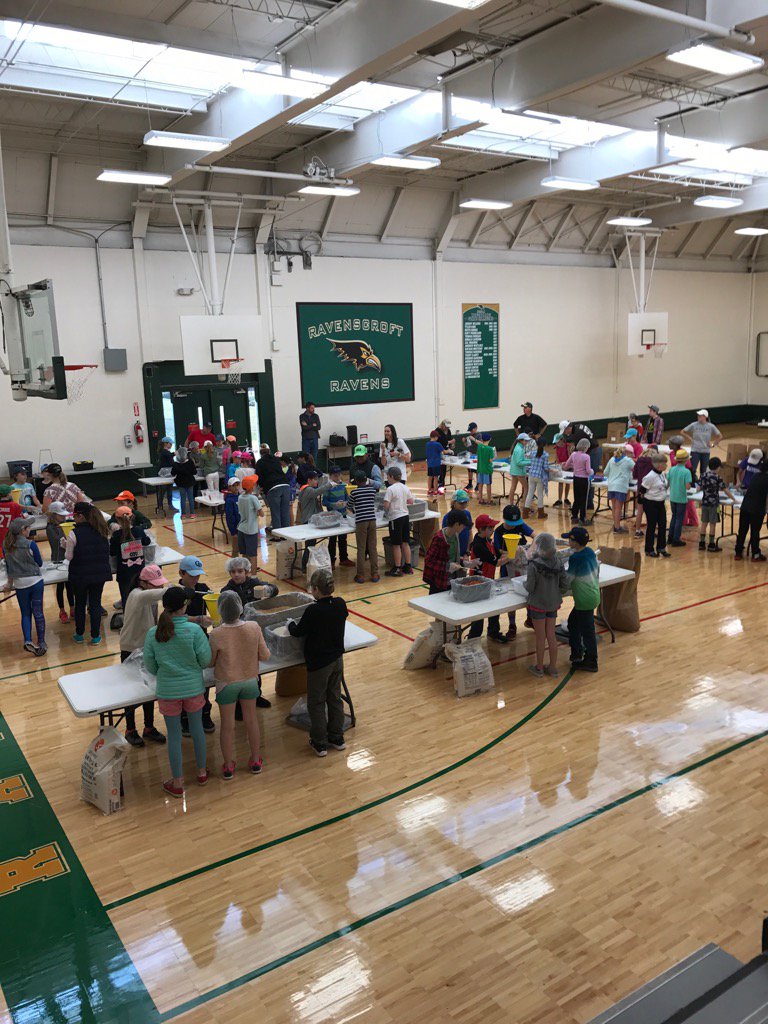 Compassion + Action = Change Your World
Our Day of Service ended with a reminder that to change the world, one must first be reflective and look within themselves. We must all start with the person in the mirror.
And what better way to make sure this message landed in the hearts of our young Ravens than by having our very own Mr. Johnson sing "Man in the Mirror."
It was a special day.
#goodishere